Scoop
Scoop is a touchscreen application that supports sales. It is also a great marketing device.
MY ROLE Visual & Interaction Designer
SECTOR Real Estate
TYPE Touchscreen Application
This application is a great tool for salespeople in showing potential clients a wide-array of floor plans as well as location of the project. My role was to design the interface and the interaction from one page to another. I collaborated with the developers and UX designer to launch this project.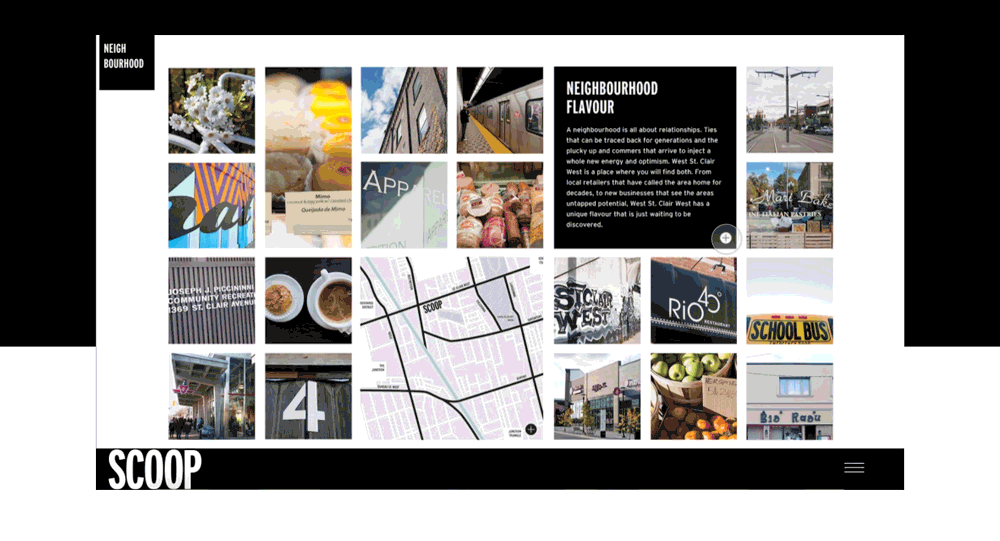 The challenge was how to present the information without losing the grid concept of the brand. Using blinders/clipping transitions, the flow from one page to another was much more fluid.
A simple and easy to use menu screen.
Users can browse different types of floor plans. The LIKE and COMPARE buttons are also added so users can compare the plans side by side.